"Your system is low on virtual memory" error message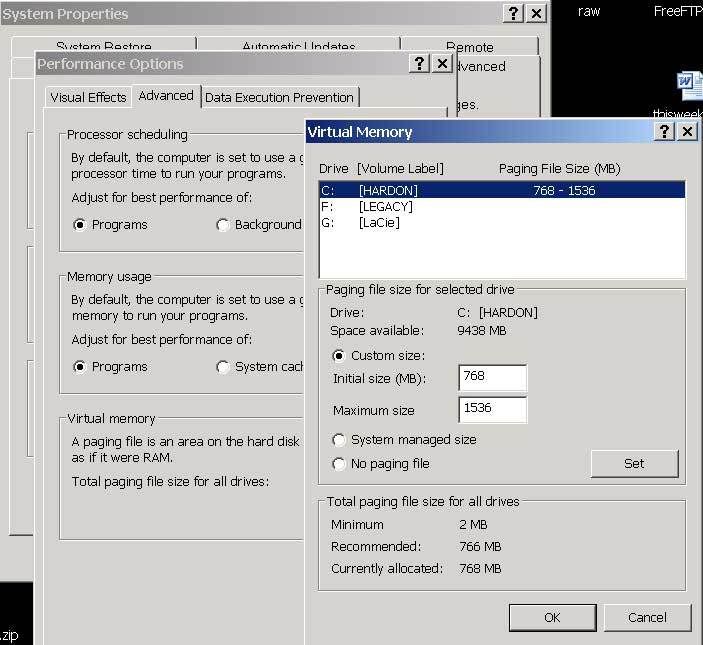 How to fix "Your system is low on virtual memory" error message
The solution to "Your system is low on virtual memory" error message is very simple only what one need to do is to increase the systems virtual memory or pagefile. This can be done by following simple steps by step by step procedure given below.
1. Right-click My Computer, and then click Properties.
2. In the System Properties dialog box, click Advanced
3. Click Performance Options.
4. In the Virtual memory pane, click Change to increase the paging file.
5. After you change the setting, click Set, and then click OK.
6.
The changes you have made require you to restart your computer before they can take effect.
7. When you are prompted to restart your computer, click Yes.